Welcome to Pleasant Valley Cavaliers!


We specialize and ONLY breed whole color or solid color Cavalier King Charles Spaniels. If you are longing to add a healthy, happy, well socialized, quality bred Ruby or Black and Tan Cavalier King Charles Spaniel puppy, we are more than happy to begin the journey with you!

SITE UPDATED 1/14/2019


All puppies are sold with Limited AKC Registration and microchipped $2500

231-779-6904.

READY NOW!!!!

Cira and Baron welcomed a beautiful litter of 5 ruby females. on 11/16/18. Limited AKC registration includes microchip $2500.

Currently available:
5 Ruby Females
Please call 231-779-6904 for details on our adoption process.

Garnet is such a doll. We love her signature faux hawk. She is super sweet and just the right amont of spunk in one little adorable bundle! $2500 Limited AKC Registration. Includes microchip, first vaccinations and vetrinarian examination.

Gemma is a show stopper. This confident little girl is both confident and sweet! $2500 Limited AKC Registration, includes microchip, first vaccinations and veterinarian examination.

Opal is such a fun puppy! She is so intrigued by anything new she sees, she checks it out right away. She definately doesn't know a stranger. She has the cutest cowlick that gives her a definitive look. $2500 Limited AKC Registration, includes microchip, first vaccinations and veterinarian examination.

Amber is a sweet little girl. She has a very laid back personality and loves to give tons of kisses. $2500 Limited AKC Registration, includes microchip, first vaccinations and veterinarian examination.

Ruby is energetic and has an amazing personality. She loves everyone she meets. $2500 Limited AKC Registration, includes microchip, first vaccinations and veterinarian examination.

Luna and Baron welcomed a litter of 4 into the Pleasant Valley family on 12/8/18. They are such sweet little black and tan lovies. Limited AKC registration $2500 includes microchip.
Call 231-779-6904 for details on our adoption process!


Estella is a beautiful girl with great poise. Bonus: she's a snuggle bug. $2500 Limited AKC Registration, includes microchip, first vaccinations and veterinarian examination.

Nova is a petite girl. She loves being held and giving kisses! $2500 Limited AKC Registration, includes microchip, first vaccinations and veterinarian examination.

Vega is a handsome little man. He already knows how to win you with his charm. $2500 Limited AKC Registration, includes microchip, first vaccinations and veterinarian examination.

Orion is just plain a head turner. He has such a sweet and gentle termperment. $2500 Limited AKC Registration, includes microchip, first vaccinations and veterinarian examination.

YOU CAN NOW FOLLOW US ON FACEBOOK or TWITTER! JUST CLICK ON THE LINK AT THE BOTTOM OF THE PAGE TO JOIN OUR GROUP OF FRIENDS!


It is recommended that you contact us to learn more about us and our upcoming babies as you anticipate adding a new little bundle of joy to your family.

It is recommended that you contact us to learn more about us and our upcoming babies as you anticipate adding a new little bundle of joy to your family.

Please call us at 231-779-6904 if you are interested in adopting one of our babies, Or e-mail at pvcavaliers@gmail.com

*We accept credit card payments through paypal. Deposits are non-refundable.

Shipping is available for your new Cavalier King Charles Spaniel Puppy! We are excited to offer hand delivery of your baby within the United States. Your puppy will be accompanied and hand delivered to you at the airport of your choice, if you are unable to come to us. We are extra excited to offer this service so that your precious baby will not have to travel in the belly of the plane. Fee for this service is $650 payable upon delivery of your puppy. Arrival of puppy will be into a Major Delta Hub airport.

Remember all adults are health certified against eye defects by a veterniary Ophthalmologist and for heart defects by a veterinary Cardiologist! These are true solids, no white! Just like mom and dad! Please see the "about us" page for more details about us and our love of the Cavalier King Charles Spainiel. We strive for quality and life long friendships.

Here is a brief list of references!

Happy Homes...Happy Owners...Happy Hearts!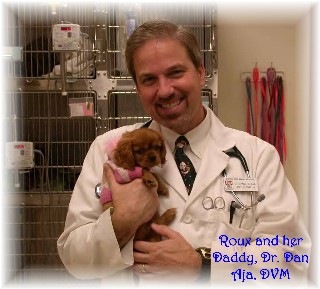 I have been a veterinarian for over 20 years and have also served as the President of the American Animal Hospital Association. During this time I have been exposed to many breeders. Pleasant Valley Cavaliers are second to none regarding their care of their 4 legged kids and the babies. My Cavalier King Charles Spaniel puppy was extremely well socialized and well on her way to being house trained by 8 weeks of age. I also applaud Heidi for providing a limited registration on her pups so that the breed does not become damaged by improper breeding. I highly recommend the Cavaliers from Pleasant Valley Cavaliers!
~Dan
Daniel S. Aja, D.V.M.


Last December I contacted you about getting a puppy for my daughter for Christmas. We decided on a Black and Tan boy from Stella and Mickeys' litter. Sight unseen!

I just want you to know that Tucker has been by far the best furry family member we have ever had. He is everything you promised him to be. The most loving and "snuggliest" little guy you could imagine. Naturally, since I am home with him all day, I have become his person. He still loves on Molly and she on him BUT every night he somehow finds his way into my room, on my bed, and yes, under my blankets!

Since November is the month we are reminded of all the things in our lives we are thankful for. I wanted to let you know just how much joy this little face brings to our lives and thank YOU for spreading the joy!

Please let Mickey and Stella know that Tucker is very much loved and cared for (spoiled)!!

Bless You!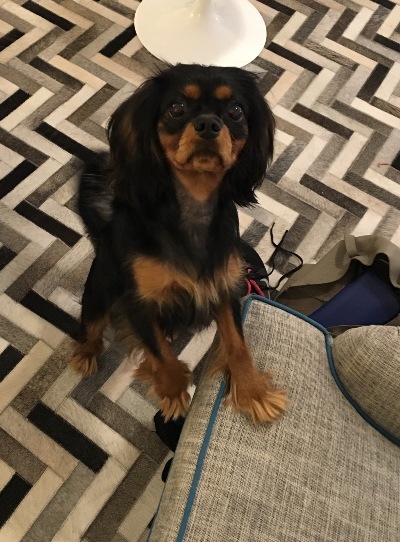 365 days ago, my little Scarlett was born at Pleasant Valley Cavaliers.
She is my "fur child" and I cannot thank you enough for entrusting me with her. What a fabulous first year of life it's been!

She has brought immense joy and laughter and so many snuggles and puppy kisses to my life. She is beloved by everyone who meets her, and she loves them right back. The doormen cheer for her in the morning when the elevator opens. She is so friendly and so freaking cute, she makes even the grumpiest human smile. I rarely make it a block in the city without someone remarking on her beauty or getting down on their knees to love her up.

She is healthy (the vet says she's "exactly why breeder dogs are my favorite dogs,") happy, sweet as sugar, and just perfect.

We celebrated yesterday with some doggie birthday cupcakes. She was VERY pleased. (Pic attached, plus composite of Scarlett over the months!)

So many thanks and best wishes always. I know when my family next looks to add another cavalier to the crew, they'll be calling you!!!

Xo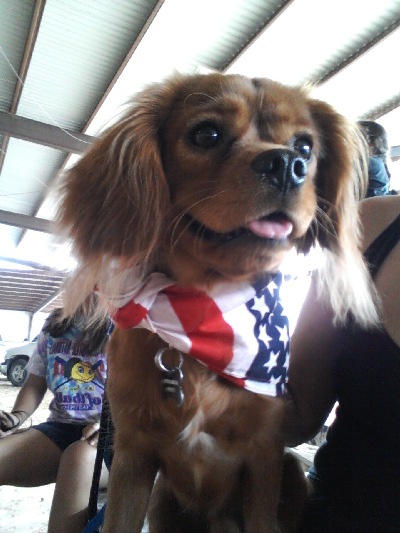 When I first set out to find a new family member I knew that I had to do my research. Mainly because I wanted to convince my husband that we needed to try again to find a dog, and secondly because I wanted to make sure we could realistically fit one into our busy life. In doing my research the King Charles Cavalier was named one of the top breeds for families with childrens. We live in a very small town in southeast New Mexico so I wanted to try and find a breeder that was close enough for us to drive to. In my months of searching, thankfully I stumbled upon Pleasant Valley Cavaliers. Although it was miles and miles away, the picture of our baby drew me in. That night we called up Heidi, she talked to us for almost an hour and answered our questions about having a Cavalier and helped us to make our decision. The moment we saw our Michigan come off the plane we fell in love. Ever since then he is a major part of our lives and everywhere we are able to take him we do. Not only did we find a wonderful addition to our family but we have made a wonderful friend in Heidi. We have spent many hours on the phone, laughing and talking about our dog. God has truly blessed her with the gift of raising wonderful, loving, funny, and caring animals. I highly recommend PV Cavaliers with all my heart! So much that we are anxiously awaiting the cooler months to get another baby!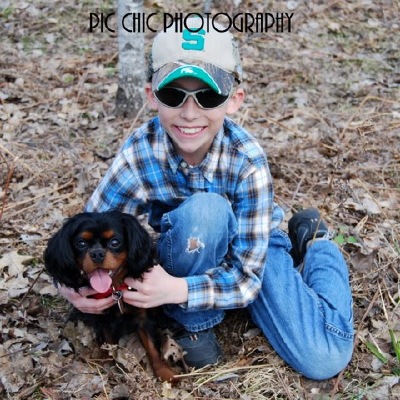 As a concerned mom, I realized that our youngest son (4 years old) had established an intimate relationship with our remaining family dog (a mature Gordon Setter) after the death of our additional yellow Labrador retriever. Regretting the isolation that our eldest son (8 years old) was facing, we made the parental decision to support his mission in purchasing his own new pet. He saved his money for over a year with the understanding that we would 'match' his contribution in acquiring this new family member. Much to our surprise, he saved a substantial amount of money, researched & decided upon the Cavalier King Charles Spaniel breed, & then asked for our help. We had to seriously consider whether we could justify a 'match' in our family budget and assist him in finding a desirable breeder.

We called on a half-dozen CKCS breeders in Michigan and decided that the initial purchase expense was likely higher than we were able to justify. We investigated online purchasing options and also met a couple more mature Cavaliers in the hope of acquiring a new pet less expensively. In that, I decided that we needed to simply learn more about Cavaliers in general. Upon calling, and disclosing that I had 'little to no interest in purchasing a puppy, due to the cost,' she welcomed my conversation anyway. She shared herself and her Cavalier passion in a way that was transparent, reassuring, and very compelling. She invited us to come over & play with the puppies/dogs that she had. She educated me on the breed & helped qualify that indeed my son was on the right track; in light of our lifestyle… this might be the breed for us.

After having been raised in a Labrador-breeding environment, I was pleased with many aspects of the Pleasant Valley Cavalier breeding/training program. The Pleasant Valley Cavaliers are quite socialized. They are all a definite part of the family and when we finally decided that we couldn't live without one, Heidi helped walk us through the process with excitement & grace. I was extremely impressed with her level of professionalism and organization that she maintains in this business. She is a great resource & continues to welcome communication as puppy-rearing questions arise.

Thank you Pleasant Valley Cavaliers, for completing our family in a way no other breeder could have. Bella is now one year old, and certainly the finest canine companion we have ever had. Our son is thrilled to have a play/snuggle partner, while we all feel as though we are each her favorite! She hikes with us, spends a week at a time camping/fishing on our boat with us, has minimal barking, finds comfort in her crate @ night, and honors our home by minding basic commands and never having accidents! She would happily run a mile with me or snuggle on the couch instead. I love her spirit of adventure and sportiness as it is complimented with compassion and eagerness to please. She is better than we could have imagined and I am so grateful that we chose to sacrifice in other ways to prioritize the purchase of our special Bella, proud Pleasant Valley Cavalier!


My husband and I searched long and hard for a reputable CKCS breeder and made many phone calls prior to speaking with Pleasant Valley Cavaliers. Once we spoke to them though, the search was over! Time was spent with me from day one on the phone explaining EVERYTHING I wanted to know about her dogs, breeding, puppies, etc. I felt so comfortable right from the get-go! Now that we have Chloe, we can't imagine our life without her! She is the sweetest dog, we get SO many compliments (it's an ongoing game, how many times per outing someone will comment on her!) and she has just been a JOY! Her demeanor is one that could have only come from a home with love and she was so well adjusted when we brought her home - I could hardly believe it! The vet told us she was in perfect health and wanted to take her home too! I am honestly not sure we could have gotten a better dog from a better breeder. I would HIGHLY recommend Pleasant Valley Cavaliers to anyone looking for an additional furry family member. :-)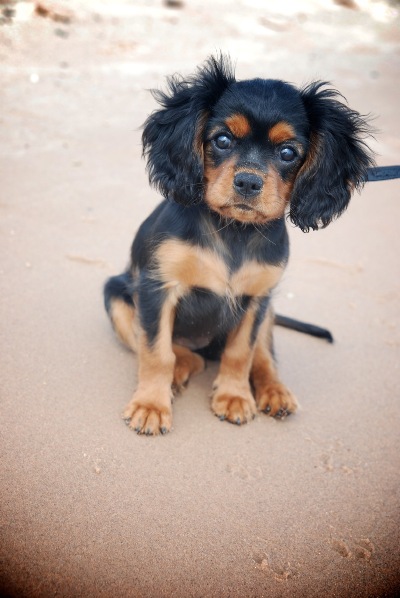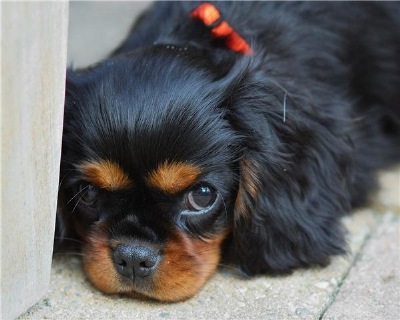 I wanted to send you a quick note, an update, since we've had Corbie about one month now. He is so remarkable in every way. He is the best puppy and the perfect companion for each member of my family. (especially me!) He's content to sit on Isabelle's lap, he loves to chase Tyler around the house, he rough-houses with Sam. And he is my little shadow, never ever has me out of his sight. The attachment he has to me is amazing. He sleeps curled up next to me every night, usually with his nose or face touching me. When I sit down somewhere, he wants me to hold him, but is content to sit or lay on my feet. He is the very definition of a "comforter spaniel."

He is growing up so nicely, and is so healthy. He has had no problems with eating, or sleeping, or crate, or leash. He is learning new tricks and commands every day, I can almost see his wheels turning. He has mastered "sit" (verbally and with a hand signal.) He has almost mastered "Corbie Come!" Which must be oh-so difficult for him, especially when his nose is deep in the grass sniffing some new smell.

I want to thank you so much for all the love and genuine care that you give to your Cavaliers and their puppies. Corbie would not be who he is without your conscious effort to breed to best of puppies. You brought out the best of my precious little spaniel. Thank you.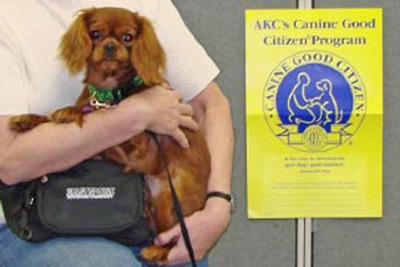 I couldn't have wished for a better ruby cavalier than Lyric! Not only is she beautiful, but she is loving and smart too. When I started to train her, she learned so easily that I decided to try the AKC Canine Good Citizen (CGC) program. CGC is a certification program that is designed to reward dogs who have good manners at home and in the community. The Canine Good Citizen Test has ten objectives, all of which must be completed satisfactorily by the dog and handler team or the team fails. The dog must be able to sit, lie down, stay, and come on command; to heel on a loose leash; to handle distracting environments; to greet other dogs and people without aggression or fear; to sit calmly while being handled by a stranger; and to behave well in the care of another while the handler is out of sight. Lyric earned her CGC award at the age of 6 months! Margaret from Oklahoma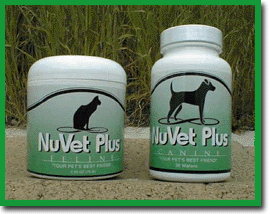 Cadillac MI Cavalier Puppies | Michigan Cavalier Breeder | Ruby Cavalier Puppies | MI Cavalier Spaniel Breeder | King Charles Spaniel Breeder Cavalier King Charles Spainiel Puppies, Black and Tan Cavalier Breeder in Michigan, Ruby Cavalier King Charles Spainel Breeder, Black and Tan Cavalier King Charles Spaniel breeder in Michigan, Healthy cavalier puppy, ruby cavalier, black and tan cavalier puppy AKC Cavalier puppy breeder